Paint it black
Model: Mary Braun
Photography: Michele Balistreri
Assistant & Hands: Ksenia Balistreri
We met again with Mary to shoot some creative nude. This time we played with black paint.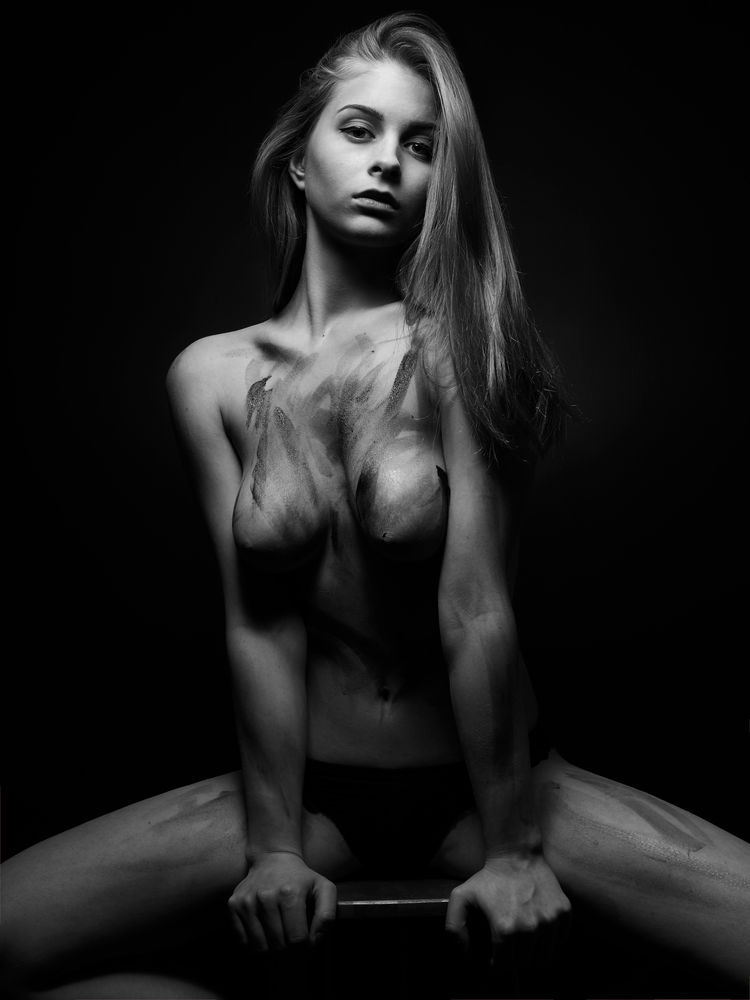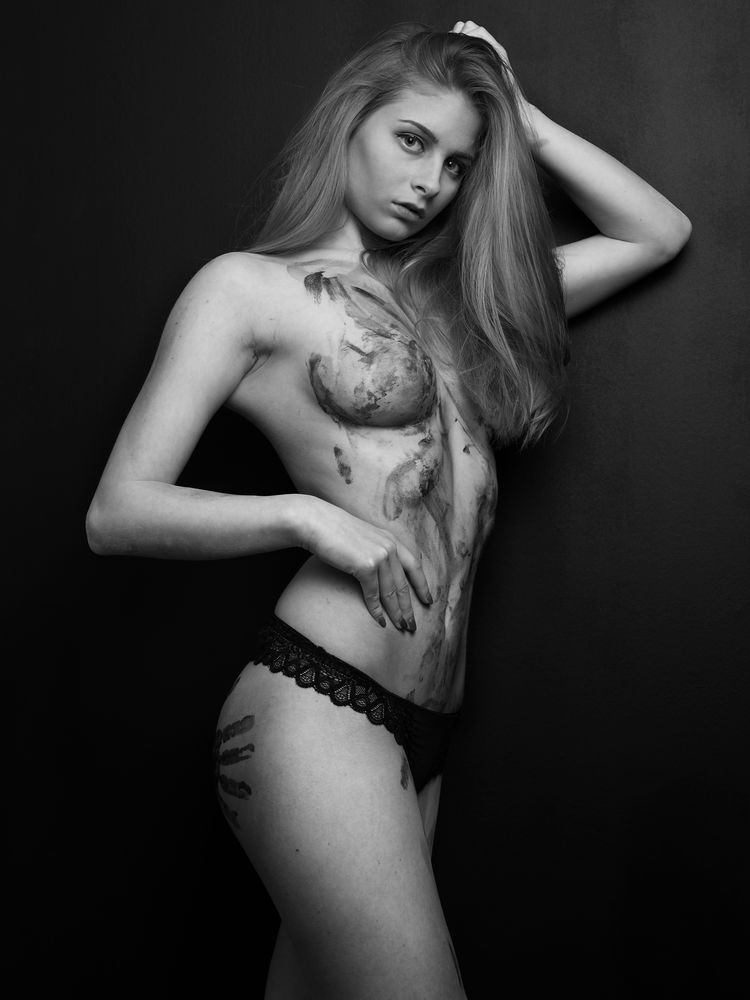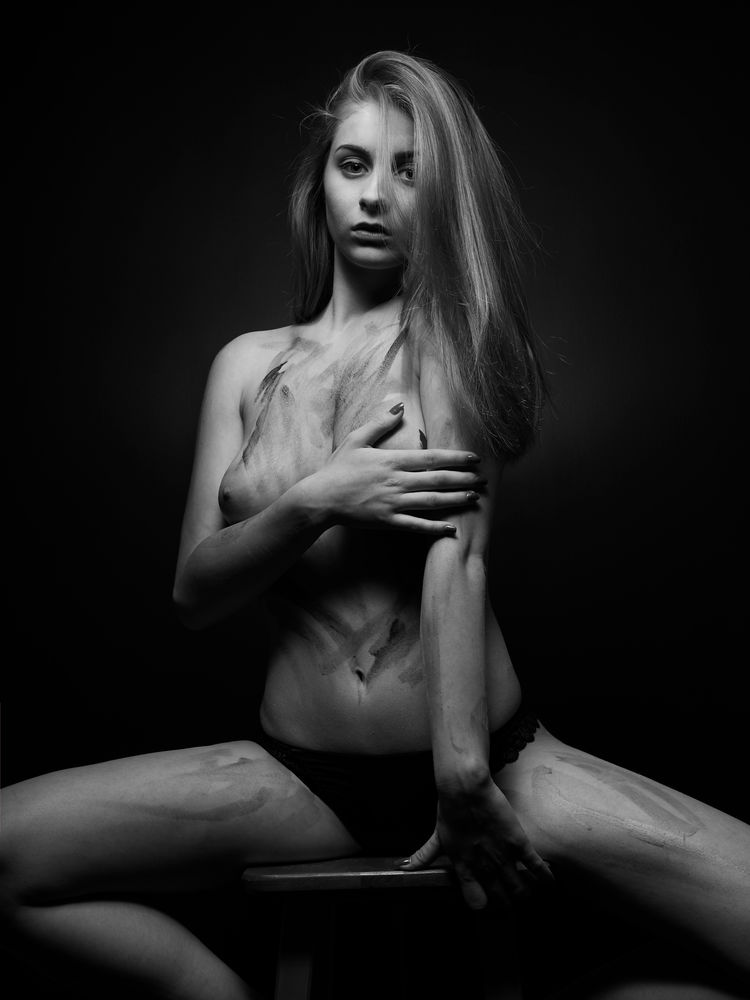 These are very cool, but we wanted to add more movement. So my assistant and wife Ksenia decided to get her hands dirty.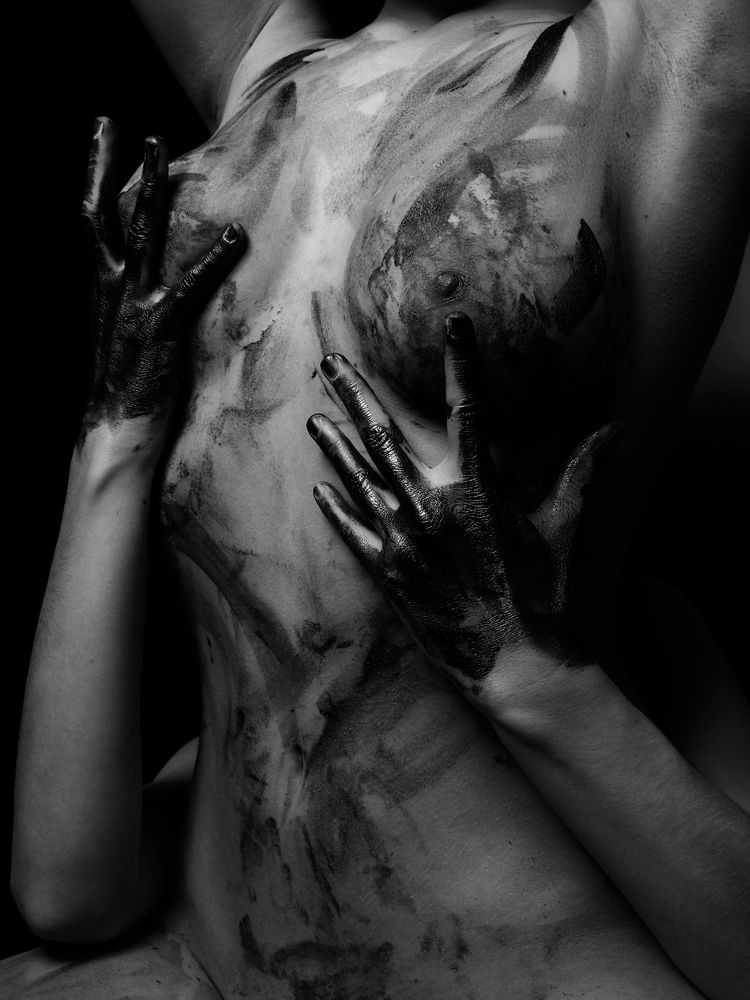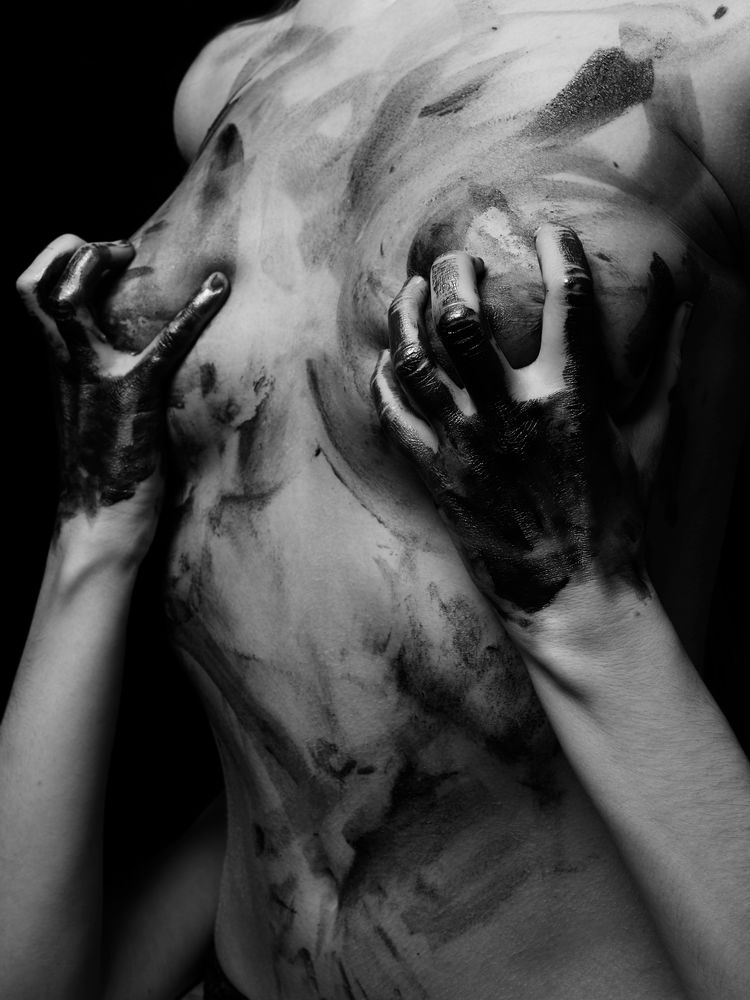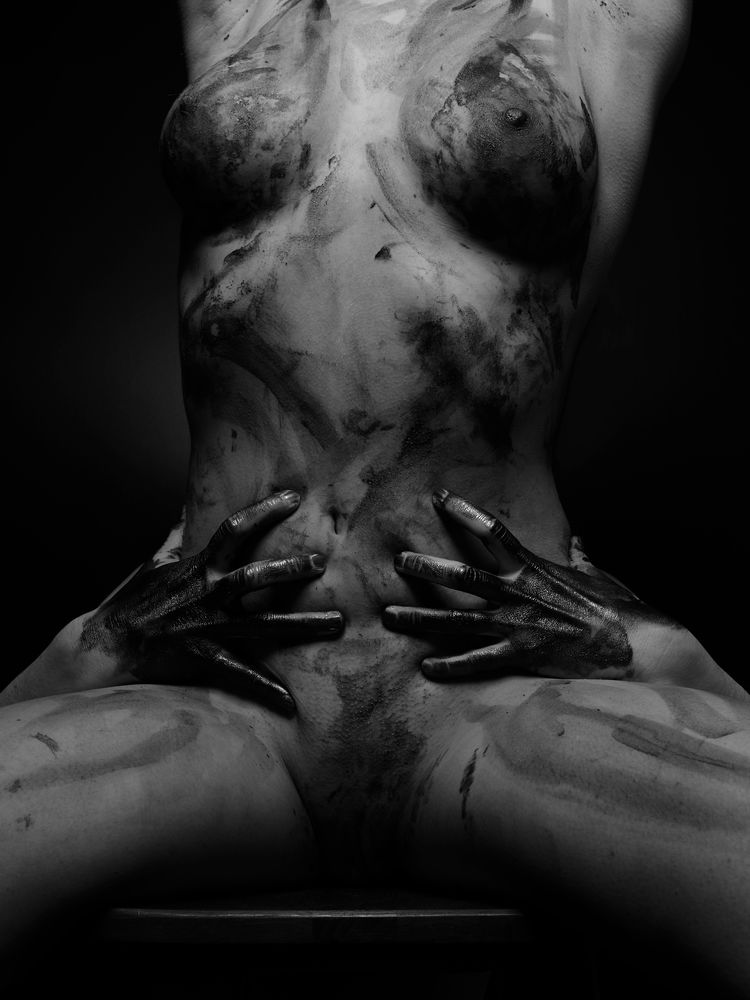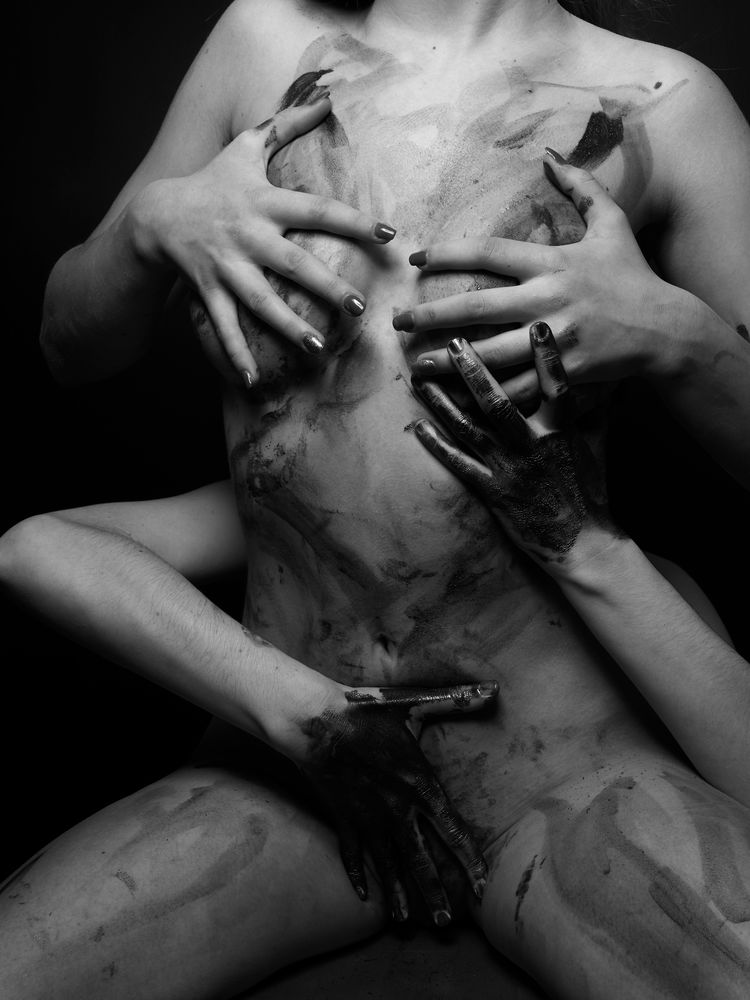 After finishing the session, Mary made a selfie of the handprint on her bottom. This was too cool to miss, so we went back to the studio and shot this final frame.